On the Lookout for New Hosts and Venues
Ever wanted to host a Hidden Dinner at your lovely home, luxury clubhouse, artist loft/gallery or favorite venue? Good news! Due to high demand for more events from our 17,000+ hungry friends, we're currently reviewing locations for upcoming dinners and events.
If you're a hostesses with the mostest or a host who likes to boast, get in touch!
Don't worry, if chosen, your location will only be made available to paid guests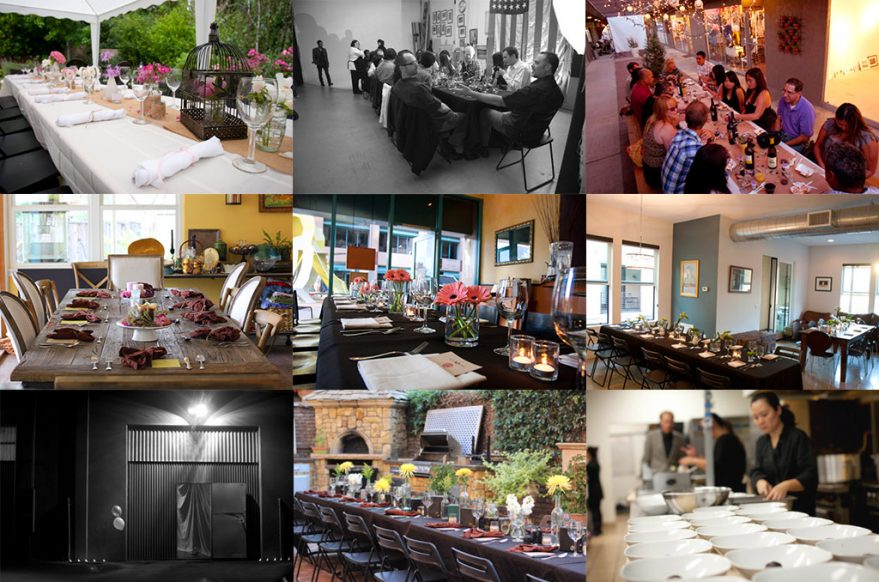 A few perks of hosting…
Put your wallet away
All food, decor, staff, and entertainment costs are covered by us, as well as two seats at the table for you. We handle all ticket sales, which are open only to our email list, completed through our password-protected website.
Don't get up
We are totally responsible for planning, setup, takedown, and cleanup of the event. Your input and help is welcome but not necessary, though we would love for you to help us greet guests and welcome them into your space.
Don't stress
Our staff are industry professionals and our main goal is to ensure our guests and host have a wonderful and unique dining experience.
Invite your friends
We're happy to open up the ticket sales early to your friends and contacts, giving them the best chance at getting a seat before the event sells out.
Get your business card out
We're all about cross promotion and would love to endorse you to our large, sophisticated, and adventurous audience. We can mention your business, service, or website during the event and put your link on our website and social media.
Visit our homepage and use the passcode "compass" to view photos, videos, and menus from our past events.
Questions? friends@hiddendinner.com
We'd love to see you at the head of our table!