Sunday, September 9, 2018
Hosted at Pizza 900 in Laguna Hills, California. Photography by Leslie Rodriguez.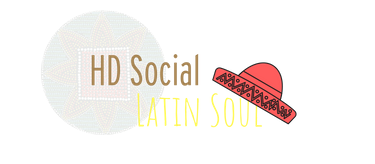 Hidden Dinner Presents
HD Social Latin Soul featuring Chef Ari and Crew
Sunday September 9th 2018 6:30 PM
Menú:
Para Empezar
(starters)
Ceviche
Tamales Pequeños
Barra de Salsas
Platos Principales
(main courses)
Pollo con Salsa Verde y Nopales
Chiles Rellenos con Carnitas y Queso Fresco
Lomo Saltado Bistec con Killer Gringo Salsa
Arroz con Cilantro y Frijoles
Postres
(desserts)
Churros con Plátano y Dulce De Leche Gelato
Bebidas
(beverages)
Complimentary non-alcoholic beverages
+
Chef's Choice of Adult Beverages
You may purchase additional adult beverages at the event or BYOB (Bring Your Own Beverage) + $10 Corkage Fee
As we step into a new month, let us move forward in authenticity deeper into our souls. We are celebrating being Soulful in September by adding a touch of soul into every HD Experience this month.