Friday, September 21, 2018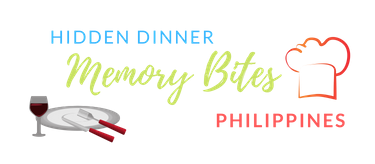 Hidden Dinner Presents
HD Memory Bites featuring Chef Kryssie Tinsay
Friday September 21st 2018 7:30 PM
Menu:
WELCOME COCKTAIL
Sparkling Calamansi Rose
FRESH LUMPIA
A very hands-on appetizer!
Fresh savory crèpe (comes with a variety of fillings: market vegetables, sambal peanut crumbs, shredded chicken, soy-peanut vinaigrette)
UBE PANDESAL
Coconut butter, ginger infused sea salt
BULALO-STYLE GINGER BRAISED SHORT RIB
Potato purée, charred sweet corn & baby bok choy, bone marrow butter, pea tendrils
(contains fish and shrimp)
UNICORN GARLIC RICE
Ube rice, saffron rice, pandan rice, red rice, jasmine rice, garlic oil, toasted garlic
CALAMANSI MERINGUE TART
Calamansi curd, hazelnut-skyflakes polvoron, torched marshmallow fluff, fractured ube ice cream
BEVERAGES
Chef's Signature Cocktail
BYOB (bring your own beverage, wine, beer, bubbly)
A Note from Chef Kryssie:
I tell my story and share my culture through my food and it's definitely not your typical "lutong bahay" or home cooking. I like to bring a fresh approach to classic Filipino dishes with the use of modern techniques and locally sourced sustainable ingredients. In my food, you will taste familiar Filipino flavors presented in a modern and refined way.