Saturday, September 15, 2018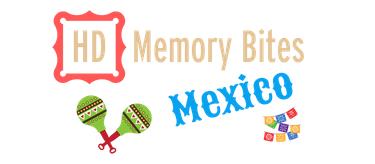 Hidden Dinner Presents
HD Memory Bites featuring Chef Alessandra Innamorato
Saturday September 15th 2018 7:00 PM
Menu:
PALOMA
SNAPPER CEVICHE WITH TARO CHIP
DRUNKEN OCTOPUS
Rajas Con Crema, Brown Butter Sautéed Radishes
THE CAESAR OF MEXICO
Parmesan Crisp
DUCK MOLE POBLANO
Cilantro Tomatillo Rice, Braised Carrot and Celery Hearts
MEXICAN CHOCOLATE POT DE CRÈME
Sweet Plantain Cream
Beverages
Chef's Signature Cocktail
BYOB (bring your own beverage, wine, beer, bubbly)
A Note from Chef Alessandra:
When I think of soulful, I think of my travels and the people I have met over our mutual love of food. Mexico is one of my most beloved places and the meals I have tasted induce such amazing memories that it will warm my soul forever. I want to share my story of my love of Mexico, the people, and some of my favorite dishes that they have made for me. Oh, and Tequila!